EUGENE, Ore. —
Te-Hina Paopao
kept up her hot shooting,
Endyia Rogers
recorded a triple-double and the Oregon women's basketball team advanced in the WNIT on Friday, as the Ducks beat North Dakota State, 96-57, before 2,703 fans in Matthew Knight Arena.
Paopao made six three-pointers to give her 34 over her last six games, on the way to a game-high 24 points. That led six Ducks who scored in double figures, including Rogers, who had 10 points, 11 rebounds and 11 assists for her first career triple-double.
"I thought we played great," said UO coach Kelly Graves, whose team broke the game open with a 16-0 run in the second quarter. "I thought we really set the tone defensively. We were good tonight defensively, forced them into some turnovers, were able to get out in transition — especially in that second quarter. And then it just kind of kept going."
Chance Gray added 16 points for the Ducks, and fellow freshman Grace VanSlooten returned to the starting lineup for the first time in a month and had 12 points with eight rebounds. Seniors Ahlise Hurst and Taya Hanson combined for 21 points with five three-pointers, with Hanson's two fourth-quarter threes providing the last two assists Rogers needed for her triple-double.
Five days after the disappointment of being one of the first four teams left out of the NCAA Tournament field, the Ducks made an emphatic statement in their WNIT opener. They moved on to face Rice in the second round in Matthew Knight Arena on Monday.
"We're making the most of our opportunities," Rogers said. "We're still getting to play. There's people that just got knocked out today and they're going home, so we're just making the most of our opportunity and going as far as we can."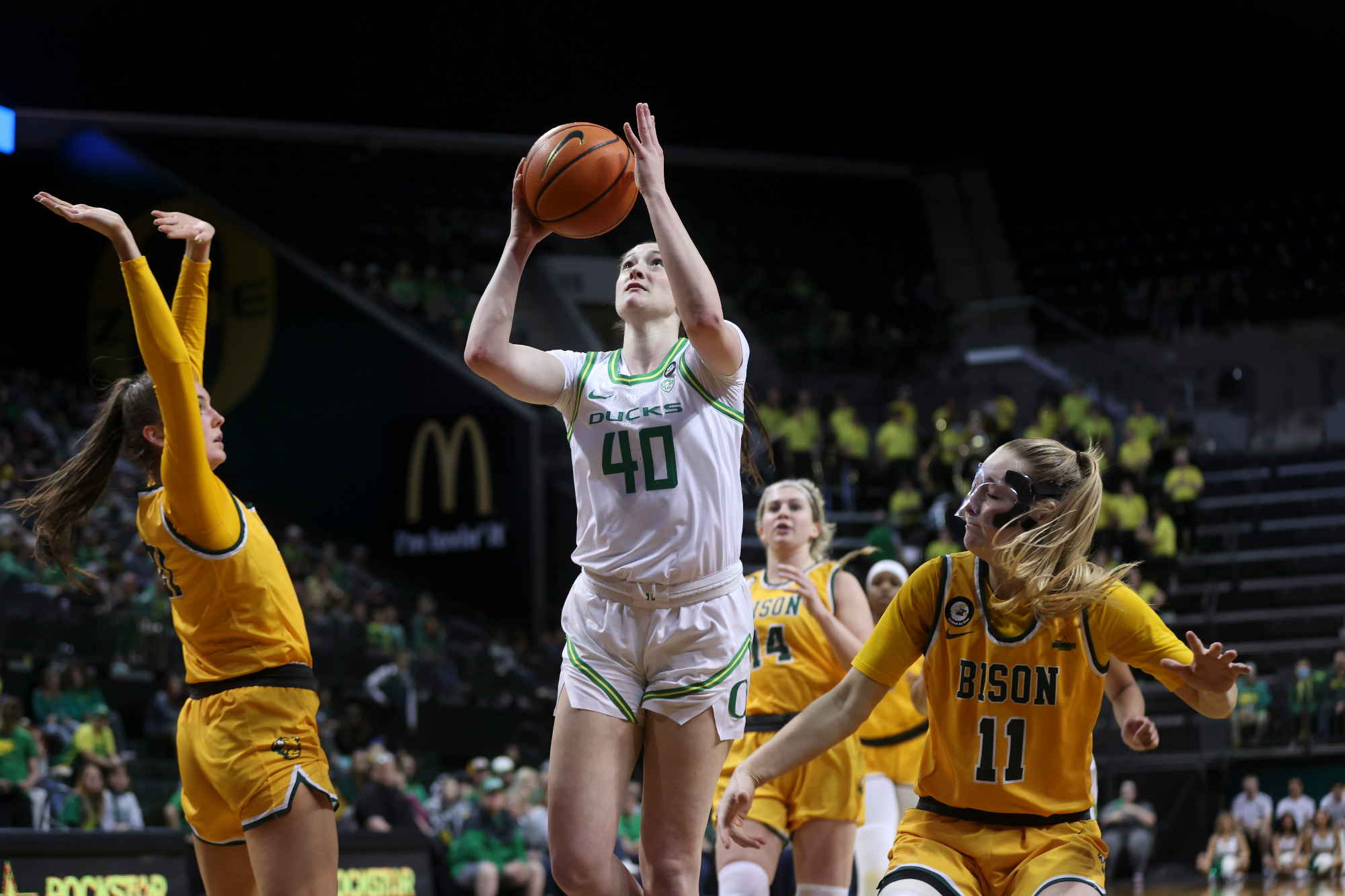 How It Happened: VanSlooten took and made Oregon's first shot of the night, a welcome sight as she returns to health following an injury. She scored again moments later for a 6-0 lead, and Paopao's first three-pointer got the UO lead to 10-3. After the Bison closed within 14-11, Hurst set up Kyei for a basket and then made a three-pointer on Oregon's next trip to make it 19-11. The Ducks were up 19-15 after one quarter.
At that point the UO women had five turnovers, but they cleaned up their play and only had six the rest of the night. It was 23-19 in the second when the Ducks went on a 16-0 run, including threes by both Rogers and Paopao. Gray scored off a turnover to cap the run for a 39-19 lead, and it was 41-22 at halftime.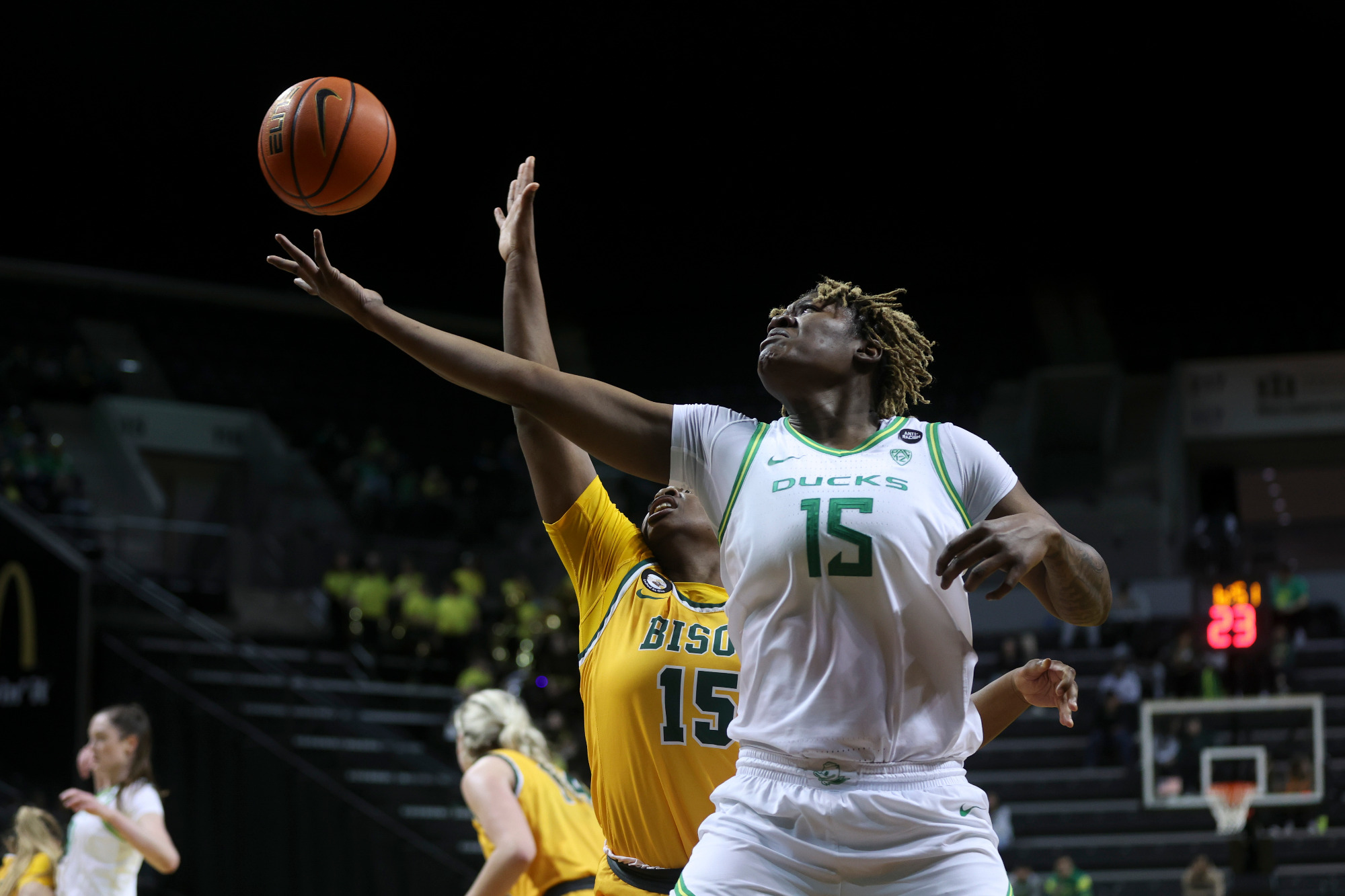 The third quarter featured four…
Click Here to Read the Full Original Article at University of Oregon Athletics…