On this day in Boston Celtics history, the decorated ball club signed forward Xavier McDaniel as an unrestricted free agent.
McDaniel played his collegiate basketball with the Wichita State Shockers, with whom he was the NCAA's national scoring leader in 1985 and rebounding leader in both 1983 and 1985. McDaniel was a consensus first-team All-American in 1985 as well.
The former Shocker was taken by the (then) Seattle Supersonics (now, Oklahoma City Thunder) in the 1985 NBA draft with the fourth pick, and McDaniel finished second in the Rookie of the Year voting behind future Hall of Fame big man Patrick Ewing.
The Columbia, South Carolina, native instead made the All-Rookie first team as a consolation prize.
Xavier McDaniel (31) forward for the Boston Celtics, slips by Glen Rice (41) guard for the Miami Heat, as he sets up for a shot during the first half of their game at the Miami Arena in Miami. Fla., Nov. 10, 1992. AP Photo/Kathy Willens
The 6-foot-7 forward played in parts of six seasons with Seattle, part of one season with the Phoenix Suns, and one full season with the New York Knicks before joining the Celtics.
He played three seasons with Boston between 1992 and 1995, averaging 11.3 points, 5.1 rebounds and 1.7 assists per game with the team.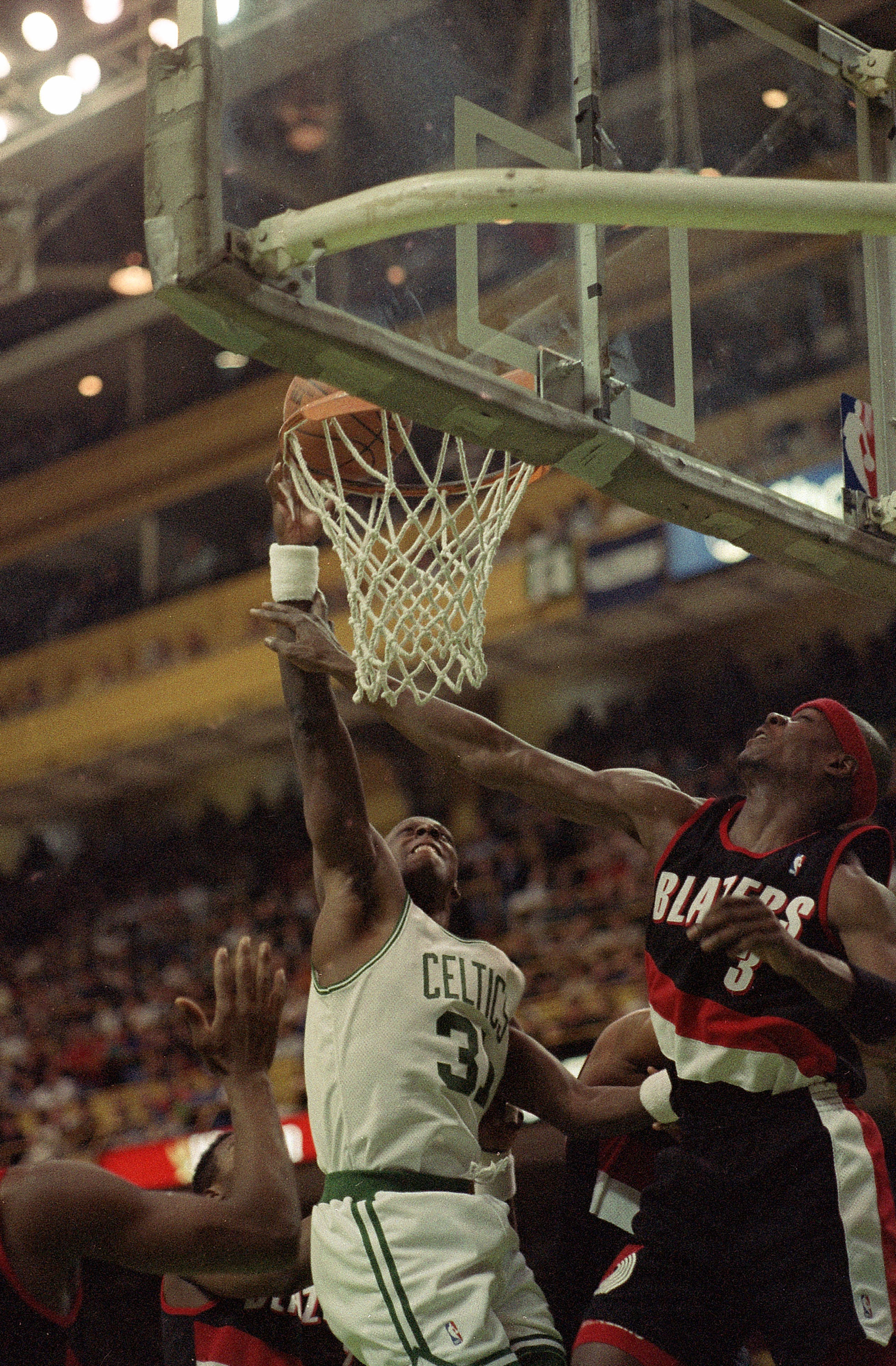 Boston Celtics forward Xavier McDaniel, left, also known as the "X-Man," scores over Portland Trailblazers forward Cliff Robinson during the first half of their game at Boston Garden in Boston, Mass., March 1, 1993. McDaniel led the Celtics with 32 points as they beat Portland 122-110. AP Photo/Jon Chase
"X wasn't the perfect position fit," Celtics' executive vice president Dave Gavitt said of the signing at the time via the New York Times' Clifton Brown.
"But we felt he brought us something that would make us a better team."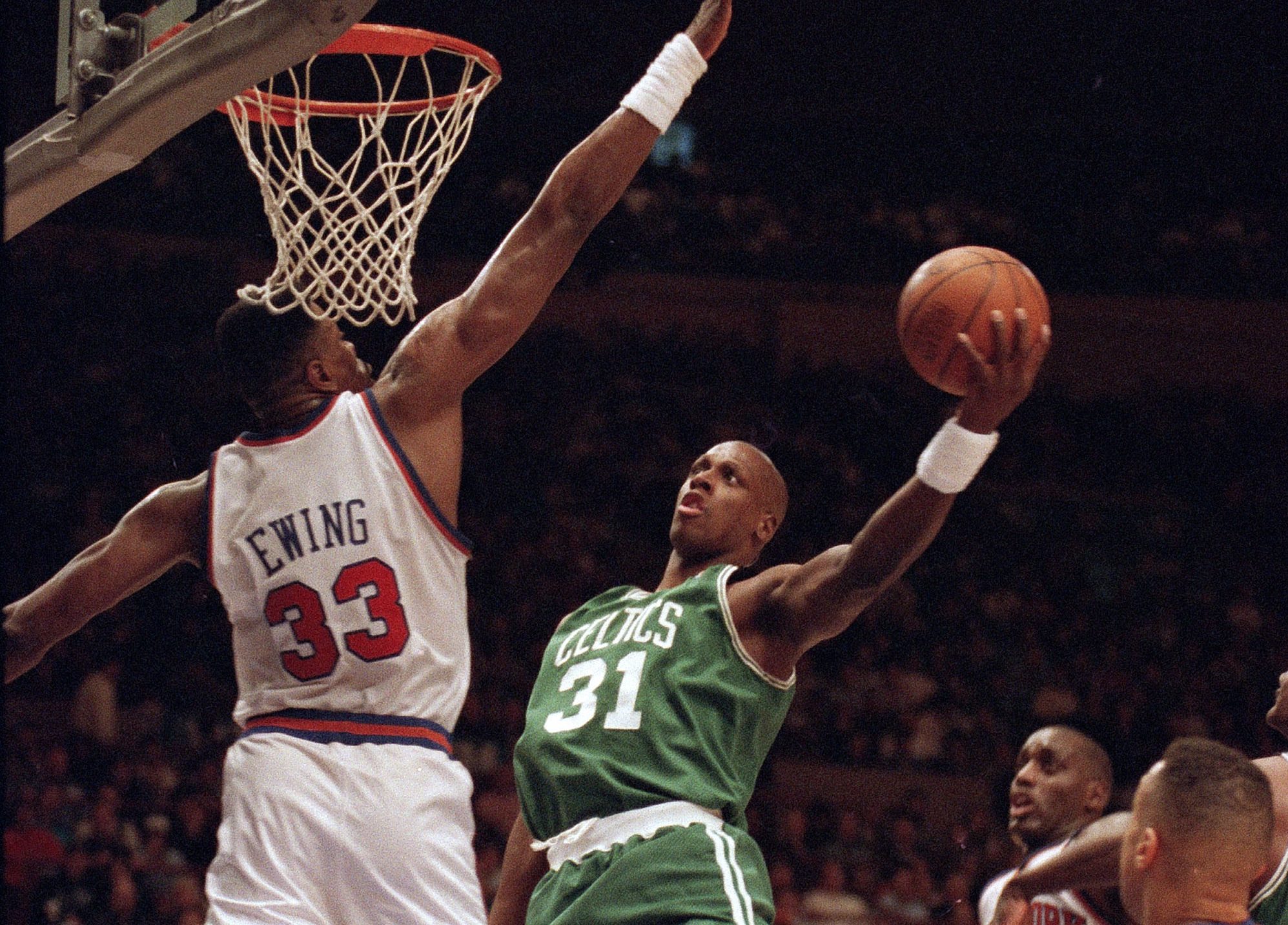 Xavier McDaniel (31) of the Boston Celtics shoots over the outstretched arms of Patrick Ewing (33) of the New York Knicks during NBA action at Madison Square Garden in New York, Jan. 11, 1993. The Celtics outlasted a lasted a late Knicks surge to win 100-97. AP Photo/Ron Frehm
After his time with the Celtics, McDaniel played one season overseas with Iraklis Thessaloniki of the FIBA EuroLeague.
After that, he finished his NBA career with the (then) New Jersey (now, Brooklyn) Nets, playing two seasons before hanging it up as a player
Listen to the…
Click Here to Read the Full Original Article at Celtics Wire…