On this day in Boston Celtics history, former point guard Demetrius Jackson was born in South Bend, Indiana, in 1994. Jackson play collegiately for the Notre Dame Fighting Irish, with whom he made second-team All-ACC honors and was a finalist for the Bob Cousy Point Guard of the Year Award.
The Indiana native was drafted by the Celtics with the 45th pick of the 2016 NBA draft, and he signed with the team on July 27 of that year. He spent most of his sole season with Boston shuttling back and forth between the Celtics and the Maine Red Claws — Boston's developmental affiliate in the NBA's G League as he worked on his game in the hopes of securing a longer-term deal.
That wasn't in the cards with the Celtics, however. The team cut Jackson the following summer. He averaged 2 points per game at the NBA level with Boston.
Stephen R. Sylvanie-USA TODAY Sports
Jackson shares his birthday with ex-Boston big man Jack Hewson, who was born this day in 1924 in Waldick, New Jersey.
A graduate of Temple University, Hewitt was a member of the Celtics in its Basketball Association of America (BAA — a precursor league to the NBA) days, playing in just 24 games for the team in the 1947-48 season.
Hewson logged 2.7 points per game in his time with Boston, and afterward was part of the United States Army Medical Corps deployment to Europe after World War II.
Fans of both the UConn Huskies and Celtics are familiar with the next Celtic born on this day, Toby Kimball.
A big man born in 1942 in Framingham, Massachusetts, Kimball was drafted 26th in the 1965 NBA draft by the Celtics, and played 38 games in the 1966-67 season with Boston.
Winslow Townson-USA TODAY Sports
He was drafted off the Celtics roster by the (then) San Diego (now Houston) Rockets in the 1967 NBA expansion draft, which was held to populate the rosters of that team and the new Seattle Supersonics.
Kimball averaged 2.6 points and 3.8 rebounds per game as a Celtic.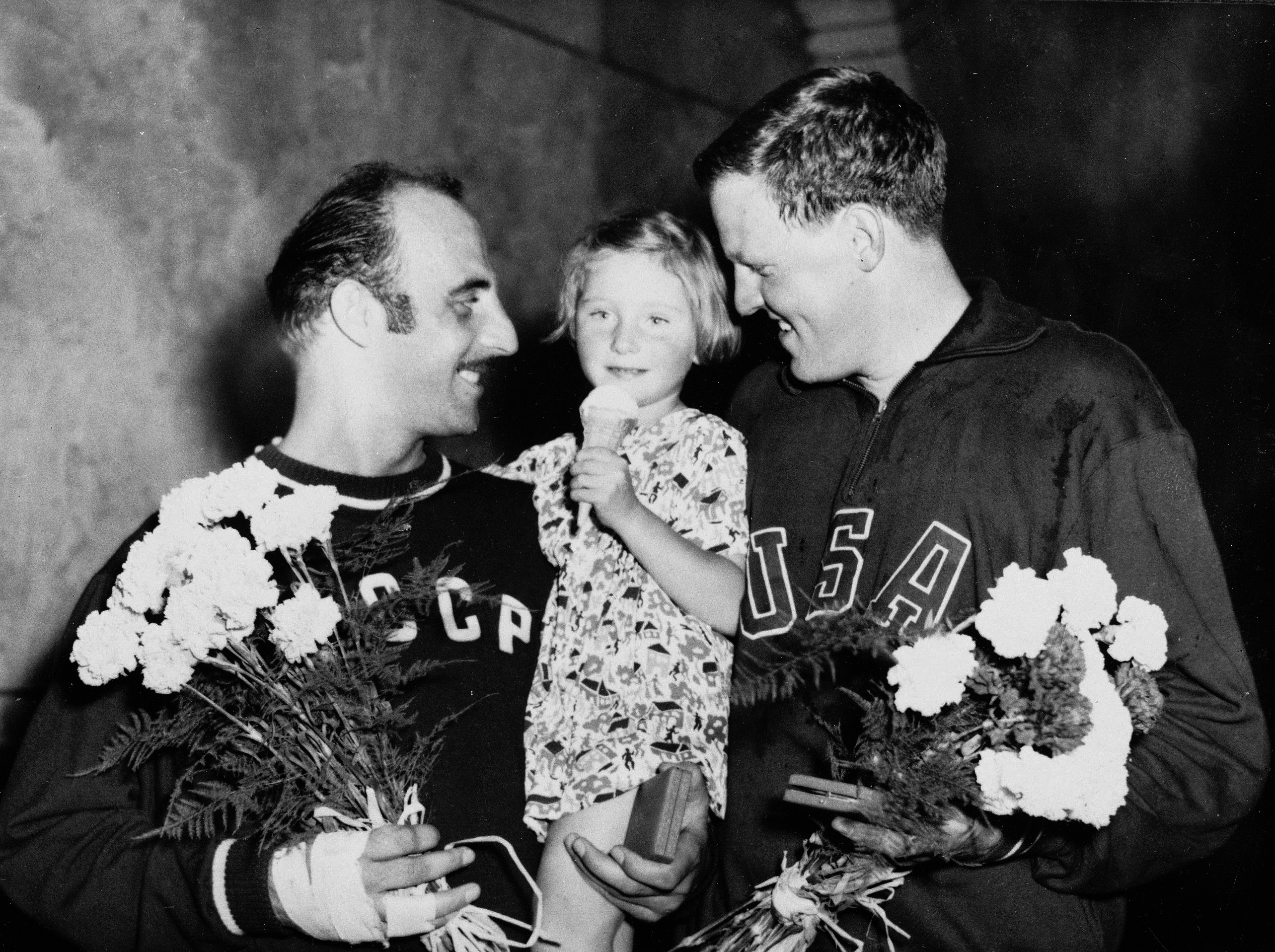 AP Photo
Finally, all three share their date of birth with former Celtics center Clyde Lovellette, born in Petersburg, Indiana in 1929.
Near the end of his career the big man had his rights sold to Boston in 1962 by the (then) St. Louis (now, Atlanta) Hawks after stints with the (then) Minneapolis (now, Los Angeles) Lakers and (then) Cincinnati Royals (now, Sacramento…
Click Here to Read the Full Original Article at Celtics Wire…